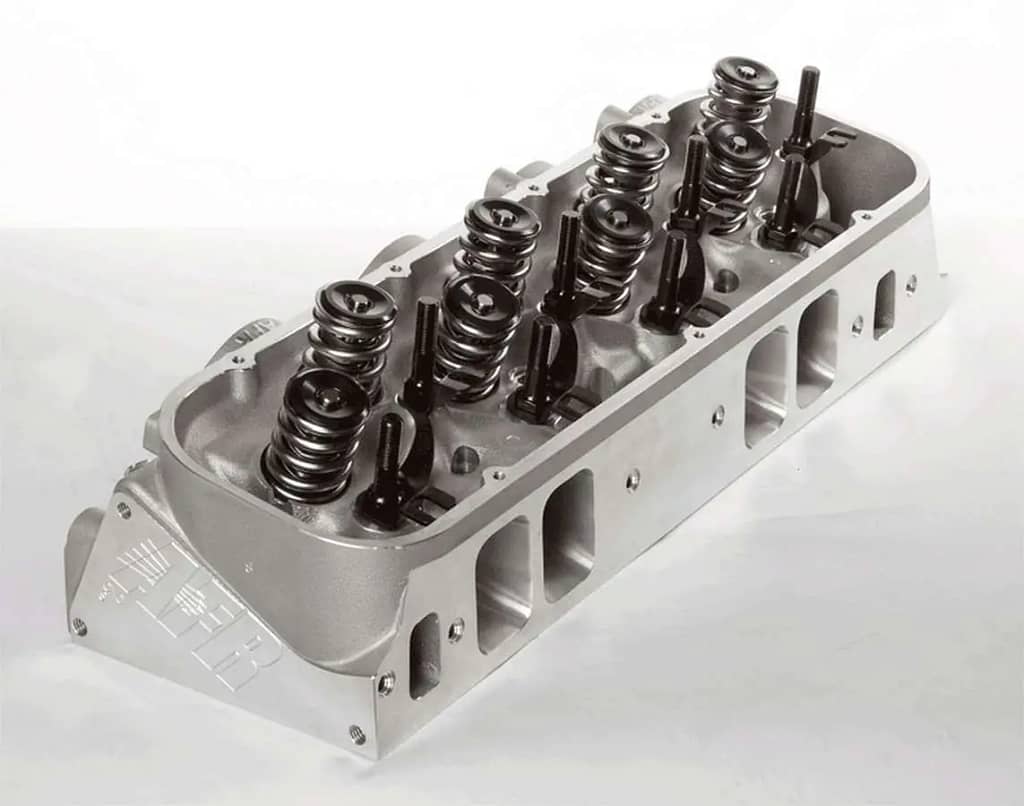 Unleashing Power and Performance with an Aftermarket Cylinder Heads Upgrade
When it comes to enhancing your vehicle's performance, one component that stands out is the cylinder head. This critical part of an internal combustion engine plays a pivotal role in regulating airflow, fuel mixture, and exhaust gases. While original equipment manufacturer (OEM) cylinder heads are designed to meet a broad range of requirements, aftermarket cylinder heads offer a tantalizing array of benefits for those seeking to push their vehicles to new limits.
What are Aftermarket Cylinder Heads?
Aftermarket cylinder heads are components that are designed, manufactured, and sold by third-party companies specializing in automotive performance parts. These companies engineer cylinder heads to deliver increased airflow, improved combustion efficiency, and enhanced power output compared to stock OEM cylinder heads.
Benefits of Aftermarket Cylinder Heads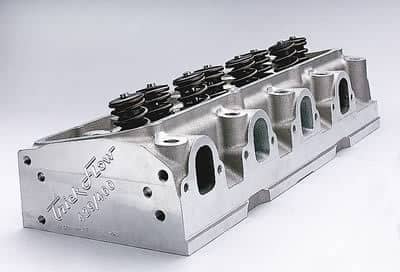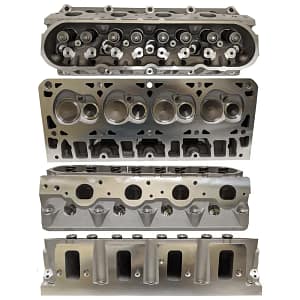 Performance Boost: One of the primary reasons automotive enthusiasts turn to aftermarket cylinder heads is the promise of increased horsepower and torque. These cylinder heads often feature optimized designs that allow for better airflow, leading to improved combustion and greater power output. This enhanced performance can be particularly appealing to those who enjoy racing, off-roading, or simply want a more exhilarating driving experience.
Customization: Aftermarket cylinder heads provide a level of customization that OEM parts can't match. Enthusiasts can choose from various options, including different port sizes, valve configurations, and chamber designs. This customization allows for tailoring the cylinder head to suit specific engine builds and performance goals, resulting in a finely tuned powerplant that meets individual requirements.
Increased Efficiency: Aftermarket cylinder heads often incorporate advanced technologies and design features that can lead to improved fuel efficiency. By optimizing airflow and combustion, these heads can help the engine burn fuel more effectively, maximizing power output while minimizing wasted energy. This efficiency can translate into better fuel economy, which is a welcome benefit for both daily drivers and performance enthusiasts.
Compatibility with Performance Upgrades: If you're planning to make additional modifications to your engine, such as installing a turbocharger, supercharger, or high-performance camshaft, aftermarket cylinder heads can be crucial. These heads are designed to accommodate these upgrades and work harmoniously with other performance components, allowing for a holistic approach to enhancing your vehicle's power.
Diverse Material and Manufacturing Options: Aftermarket cylinder heads are often available in a wide range of materials, including aluminum and various alloys. These materials offer a combination of strength, heat resistance, and weight reduction, contributing to improved performance. Additionally, aftermarket manufacturers may use advanced manufacturing techniques, such as CNC machining, to create precise and consistent cylinder head designs.
Value for Investment: While aftermarket cylinder heads can be more expensive than OEM parts, the potential gains in performance and overall driving experience can make them a worthwhile investment. For those who are passionate about their vehicles and are willing to invest in top-tier performance, aftermarket cylinder heads offer exceptional value.
Conclusion
In the realm of automotive performance parts, aftermarket cylinder heads stand out as a transformative upgrade capable of unlocking newfound power, efficiency, and customization options. Whether you're a dedicated racer, an off-road adventurer, or simply someone who craves a thrilling driving experience, aftermarket cylinder heads can help you achieve your automotive dreams. With their potential for increased performance, improved efficiency, and compatibility with other upgrades, these cylinder heads have solidified their place as a cornerstone of the automotive aftermarket industry.
Here is an article on Installing an Engine in your car that you might find useful. And here is one on Parts And Installation. It's about what you might want to add to your Parts and Installation shop.
We have several Tips articles and videos on the subject of providing useful tips and tricks to address common problems to fix, and upgrades to improve your vehicle's performance, reliability, and longevity.
Tips For Upgrading Your Vehicle