Customization in aftermarket cylinder head designs offers several significant benefits for performance enthusiasts and engine builders. Cylinder heads are a critical component of an internal combustion engine, playing a crucial role in the combustion process, airflow management, and overall engine efficiency. Aftermarket cylinder heads provide the opportunity to tailor these components to specific performance goals, which can have a substantial impact on engine performance. Here are some key points highlighting the value of customization on chamber designs in aftermarket cylinder heads.
Chamber Customization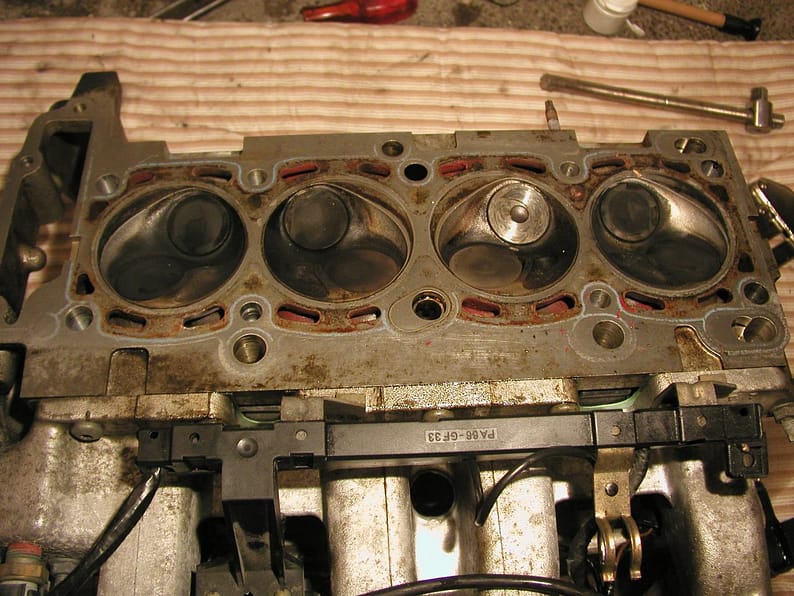 Performance Optimization: Every engine has unique requirements and goals. Aftermarket cylinder heads allow for fine-tuning the combustion chamber design to match the engine's displacement, camshaft profile, compression ratio, and intended use (street, racing, towing, etc.). By customizing the chamber design, you can optimize the air-fuel mixture combustion, leading to improved power, torque, and overall engine efficiency.
Increased Airflow: Efficient airflow is crucial for achieving high-performance levels. Customizing the chamber design can involve reshaping the intake and exhaust ports, valve angles, and valve sizes to enhance airflow into and out of the combustion chamber. This increased airflow can lead to better volumetric efficiency, which directly translates to more power and responsiveness.
Compression Ratio Control: The shape and volume of the combustion chamber greatly influence the compression ratio of the engine. Customization allows for adjusting the chamber volume, which can help control the compression ratio. Higher compression ratios often result in improved power output, but they require careful calibration to avoid detonation or knocking. Customization enables engine builders to strike the right balance between power and reliability.
Combustion Efficiency: Efficient combustion leads to better fuel economy, reduced emissions, and improved overall engine longevity. Customizing the chamber design can facilitate better fuel atomization, more controlled flame propagation, and reduced hot spots, all of which contribute to improved combustion efficiency.
Valvetrain Geometry: Aftermarket cylinder heads also allow for optimizing the valvetrain geometry. Customizing the angles and sizes of the intake and exhaust valves can enhance valve lift and timing, contributing to improved airflow and power delivery.
Specialized Applications: Different engines are used for various applications, such as drag racing, road course racing, off-roading, or daily driving. Customized chamber designs can be tailored to these specific use cases, ensuring the engine's characteristics align with the demands of the application. For instance, a cylinder head optimized for low-end torque might not be suitable for a high-revving race engine.
Personalization: Car enthusiasts often seek to create unique and personalized vehicles. Customized cylinder head designs can contribute to the overall aesthetic of the engine bay and showcase the owner's dedication to performance and individuality.
Research and Development: The pursuit of custom designs drives research and development within the aftermarket industry. Engine builders and manufacturers constantly experiment with new chamber designs, port shapes, and materials to push the boundaries of performance. This continuous innovation benefits the entire automotive community.
In summary, customization in aftermarket cylinder head designs offers the opportunity to tailor the combustion chamber to specific performance goals and engine characteristics. This level of personalization can lead to improved engine performance, efficiency, and reliability, catering to the diverse needs of engine builders, racers, and automotive enthusiasts.
We have several Tips articles and videos on the subject of providing useful tips and tricks to address common problems to fix, and upgrades to improve your vehicle's performance, reliability, and longevity.
Tips For Upgrading Your Vehicle
Replace Your Brake Pads and Rotors
Power Adders (Turbocharger or Supercharger)
Nitrous Oxide System
Rebuild or Replace your Engine Block
This is an article worth checking out on Leakdown Testing And Cylinder Sealing.