Celebrating Automotive Excellence: A Glorious Day at the Sunrise Mall Car Show in Puyallup, WA
Introduction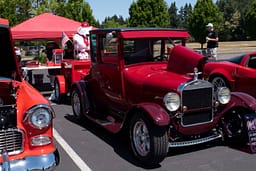 Car enthusiasts from all walks of life gathered on June 3rd, 2023, at the Sunrise Mall Car Show in Puyallup, Washington, for an extraordinary celebration of automotive excellence. The event offered a breathtaking display of classic and contemporary vehicles, exciting activities, and a vibrant atmosphere that left visitors in awe. From the revving of powerful engines to the gleam of meticulously restored vehicles, this car show was a remarkable experience for both automotive aficionados and families alike.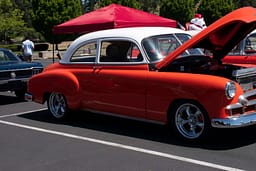 A Feast for the Senses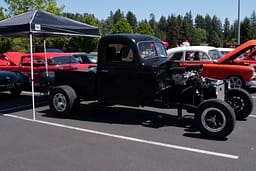 Upon arriving at the Sunrise Mall Car Show, attendees were greeted with an impressive lineup of cars spanning various eras, makes, and models. The vast parking lot transformed into a sprawling gallery, showcasing automotive treasures that ignited nostalgia and admiration. From timeless classics to cutting-edge supercars, the range of vehicles catered to all automotive preferences.
As visitors strolled through the show, the symphony of engine roars filled the air, creating an electrifying atmosphere that set the tone for the day. The owners proudly shared stories of their beloved automobiles, detailing the restorations, modifications, and unique histories behind each vehicle. From vintage Mustangs to sleek race cars, the passion and dedication of the car owners were palpable, adding an extra layer of excitement to the event.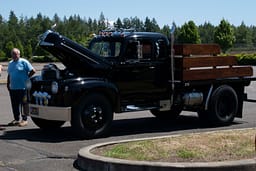 Conclusion to this car show

The Sunrise Mall Car Show in Puyallup, WA, on June 3rd, 2023, was a resounding success, captivating car enthusiasts and families with its impressive display of automotive excellence. The event provided an opportunity to admire and engage with a diverse range of vehicles while celebrating the passion, craftsmanship, and heritage of the automotive industry.
As the sun sets on this unforgettable day, attendees departed with lasting memories, inspired by the beauty and innovation on display. The Sunrise Mall Car Show will undoubtedly be etched in their hearts as a cherished event that brought the automotive community together and showcased the power of collective enthusiasm.
If you have a love for cars or simply enjoy immersing yourself in a vibrant atmosphere of automotive celebration, mark your calendars for the next Sunrise Mall Car Show, where the spirit of automotive excellence and community converge once again.
You can see all of the cars at the show here in the Gallery. Take a look at the Dippin Low Car Club.