Cruise into the Low Rider Car Show in Puyallup, Washington

Get ready to rev your engines and witness a mesmerizing display of automotive beauty at the Dippin Low Car Club. Hosted by Dippin Low, the renowned low rider car club, this highly anticipated event took place on June 3rd, 2023. From dazzling custom paint jobs to jaw-dropping hydraulic systems, this car show presented an unforgettable experience for all automotive enthusiasts and visitors alike.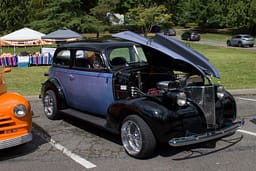 A Vibrant Atmosphere

As you stepped into the grounds of the Sunrise Mall, you were immediately captivated by the lively atmosphere that enveloped the entire event. The combined energy of passionate car enthusiasts and the impressive collection of low riders created an ambiance that was truly electric. Whether you're a seasoned car show attendee or simply appreciate the beauty of automobiles, this event offered something for everyone.
Eye-Catching Low Riders

The main highlight of this car show was, without a doubt, the low rider cars that stole the spotlight. Dippin Low, the event's sponsor, is renowned for its dedication to the low rider culture and its commitment to showcasing these unique vehicles. With their signature lowered suspension, vibrant paintwork, and intricate detailing, low riders are works of art on wheels. This event provided a platform for enthusiasts to exhibit their passion projects and share their craftsmanship with fellow car lovers.
Customization at its Finest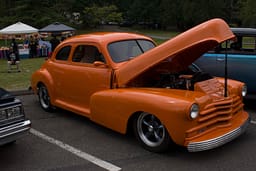 At this Sunrise Mall Car Show, you witnessed the creativity and ingenuity of car owners who have transformed their vehicles into stunning masterpieces. From custom airbrush designs and chrome detailing to personalized interiors and audio systems that can rival a concert hall, the level of customization on display was awe-inspiring. Every corner you turn revealed a new surprise, making it impossible to resist taking out your camera and capturing these automotive gems.
Conclusion

The Sunrise Mall Car Show, sponsored by Dippin Low, was an event that car enthusiasts and families won't soon forget. With its vibrant atmosphere and stunning low riders, it provided a day filled with excitement and automotive splendor.On June 3rd, 2023, This Dip Low car show dazzled us by the incredible craftsmanship and passion on display.
Please be sure to check out our Photo Gallery to see all of the splendid low riders and other vehicles that were on display.This is the last Car Show that we attended.